home:::contact:::events:::reservation:::links
books

brochures

music

links

1. Brochure of Jewish Quarter Tours
1. 2006 edition of Hidden Treasure Tours Ltd. You can pick up similar brochures this year too at the Tourinform Offices of Budapest, at the reception desks of many hotels, at the synagogues or from our guide.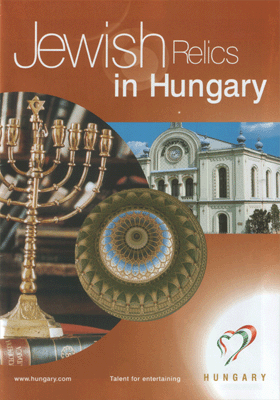 2. Brochure about the Jewish relics of Hungary
2. The beautiful brochure is a 2005 edition of "Shalom Hungary", an information booklet updated, edited and spread by the Hungarian National Tourist Office at the Tourinform Offices of the country. Contains a historical introduction to the Hungarian Jewish Heritage, useful addresses, links, phonenumbers and high-quality photos. you can take a look at it in pdf format if you click here.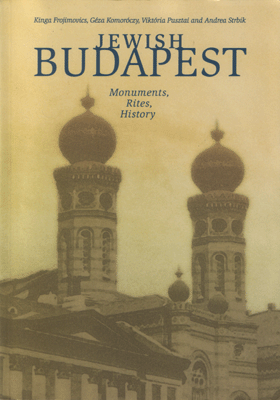 3. Jewish Budapest
3. The best book about Jewish Budapest for those seriously interested, published by the Central European University Press.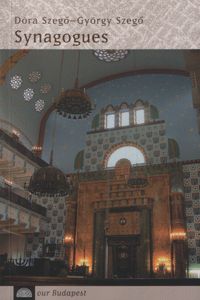 4. Synagogues
4. Dóra Szegő - György Szegő: Synagogues.
'This book introduces the synagogues of Budapest - earthly houses spared the devastations of the twentieth century more in Budapest than elsewhere in Europe.
The genius of a place cannot be appreciated without knowing its history. Here the history is that of the one-time congregation and where its members came from and where they were going to when the constuction, reconstruction or extension was undertaken. That is why it is essential to depict the history not only of the particular building but of its neighbourhood, too.'
An edition of City Hall.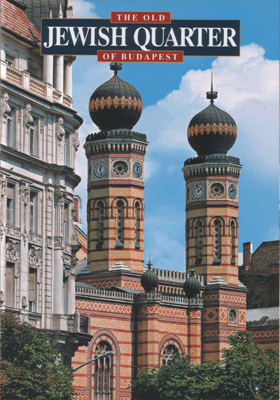 5. The old Jewish Quarter of Budapest
5. 'If a time machine could take us back a hundred years, we might not recognize what became known as the old Jewish quarter of Budapest. Simple one or two story dweilings stood in place of today's apartment buiidings, with the first synagogues towering above them. Then a wave of renewal followed, many houses were demolished with new houses put in their place, and there were even plans for a huge, impressive boulevard. During the past half a century, this part of Budapest slept the sleep of Sleeping Beauty. Now, however, the area is being modernized, creating a new world with a new atmosphere.'
An edition of Corvina.